Asthetics and UX
It's no surprise that any brief from a theme park would put aesthetics at its core, but this site also needed to push the boundaries of UX to ensure the business could attract and increase visitor numbers.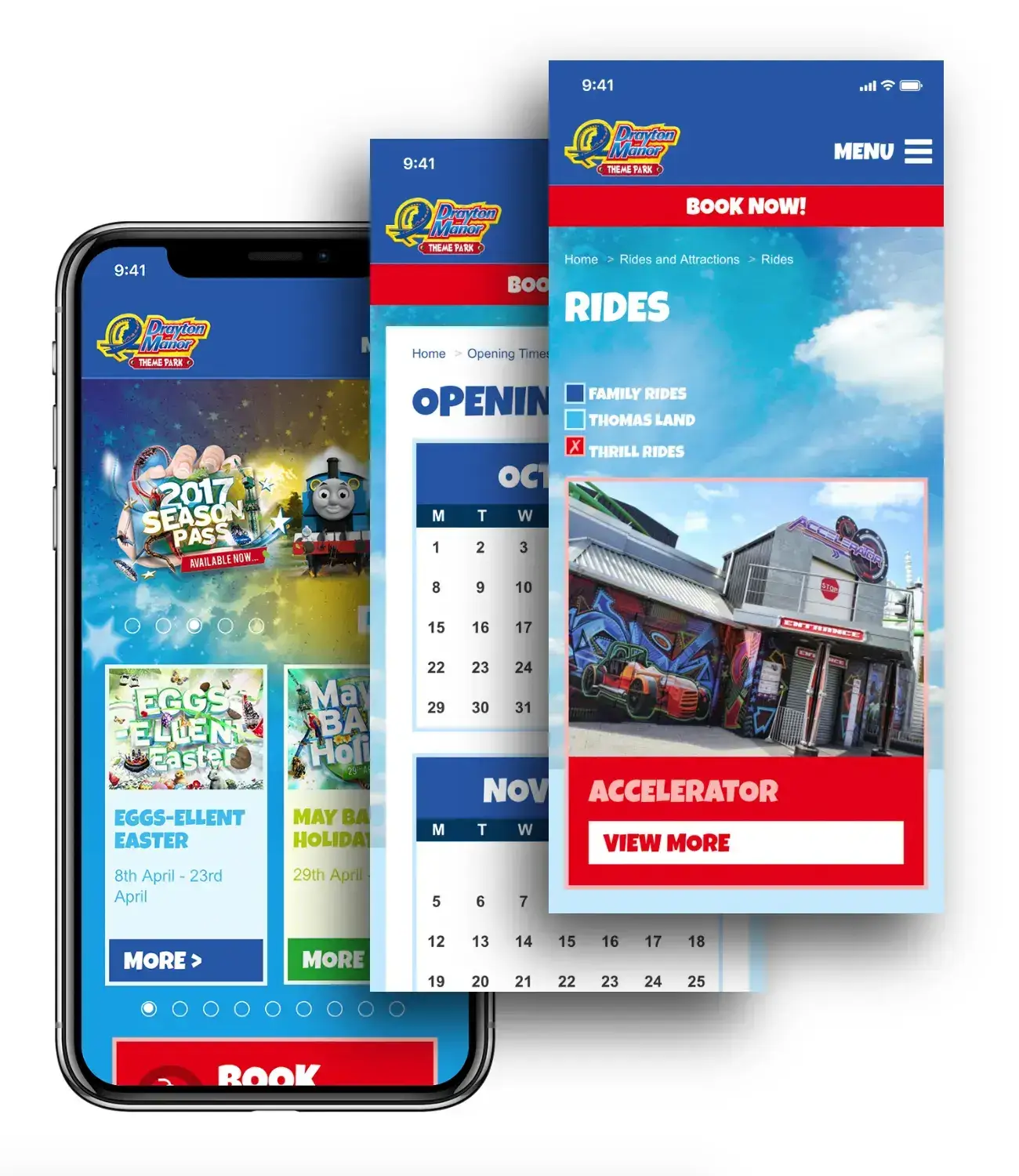 Research-driven Digital strategy
Our digital team conducted extensive planning, from stakeholder interviews to customer and behavioural research, to create the best possible user experience on all devices. Along with a striking new look, the site offers a slick navigation and easy access to a host of engaging features.
Website design
User research and UXs
Web development
Managed and secure hosting
Tracking and analytics
The Result
The responsive website improved customer engagement, dramatically increased ticket sales, and offered a dynamic digital presence that reflects the park's status as one of the UK's top family attractions.
After launch, the website received up to 86,000 users per day and five million visits per year.
Like what you see?
See more by signing up to our mailing list.
With over two decades of experience in the industry, we've picked up a thing or two. So, if you want to stay ahead in the digital landscape, enhance your creativity, and learn our favourite tips and tricks to unlock your business' full potential, you've come to the right place.