Menu and POS Design
We work closely with the Marston's team, delivering menus and POS for their light nights, dark nights, and Christmas campaigns, whilst also producing tactical campaigns for the significant calendar events throughout the year.
The key objective behind the strategy is to encourage returning visits and increase visitor frequency, as well as to maximise pre-bookings.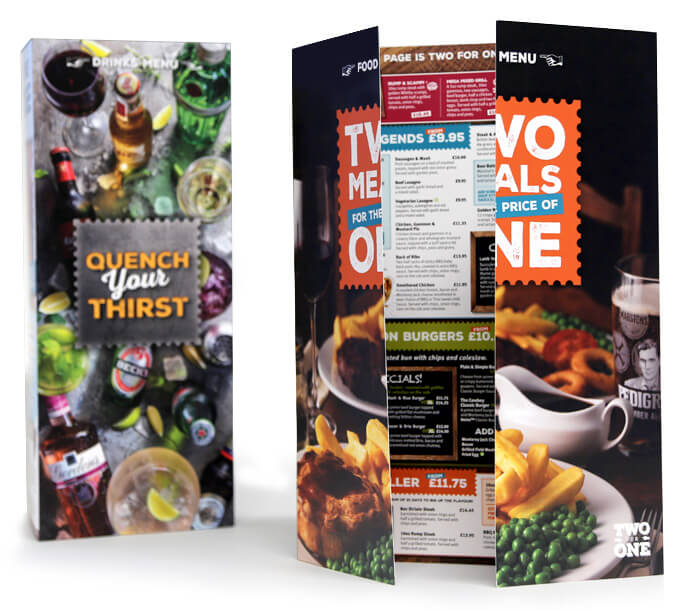 Measuring and Evaluating
To achieve this, our creative team develop a series of concepts and initiatives, seeing each campaign through from the early planning phases, into design, and through to the all-important photography shoot, before finalising artwork ready for print.
Each campaign is then closed off by measuring and evaluating sales results and visits, enabling us to optimise our approach for future campaigns.
Photography
Story Boards And Concepts
Campaign And Menu Design
Branding
Strategy
Artworking
The Result
144,000 menus are printed for each seasonal campaign.
"We're always impressed by the high quality of work produced by Clevercherry.
"Even when faced with demanding deadlines, they adapt to our way of working, react quickly and are comfortable handling multiple projects at once - exactly what we need from an agency. We also enjoy the friendly atmosphere at Cherry HQ and always feel like part of the team when we visit!"
Francesca Murray - Marketing Manager
Like what you see?
See more by signing up to our mailing list.
With over two decades of experience in the industry, we've picked up a thing or two. So, if you want to stay ahead in the digital landscape, enhance your creativity, and learn our favourite tips and tricks to unlock your business' full potential, you've come to the right place.