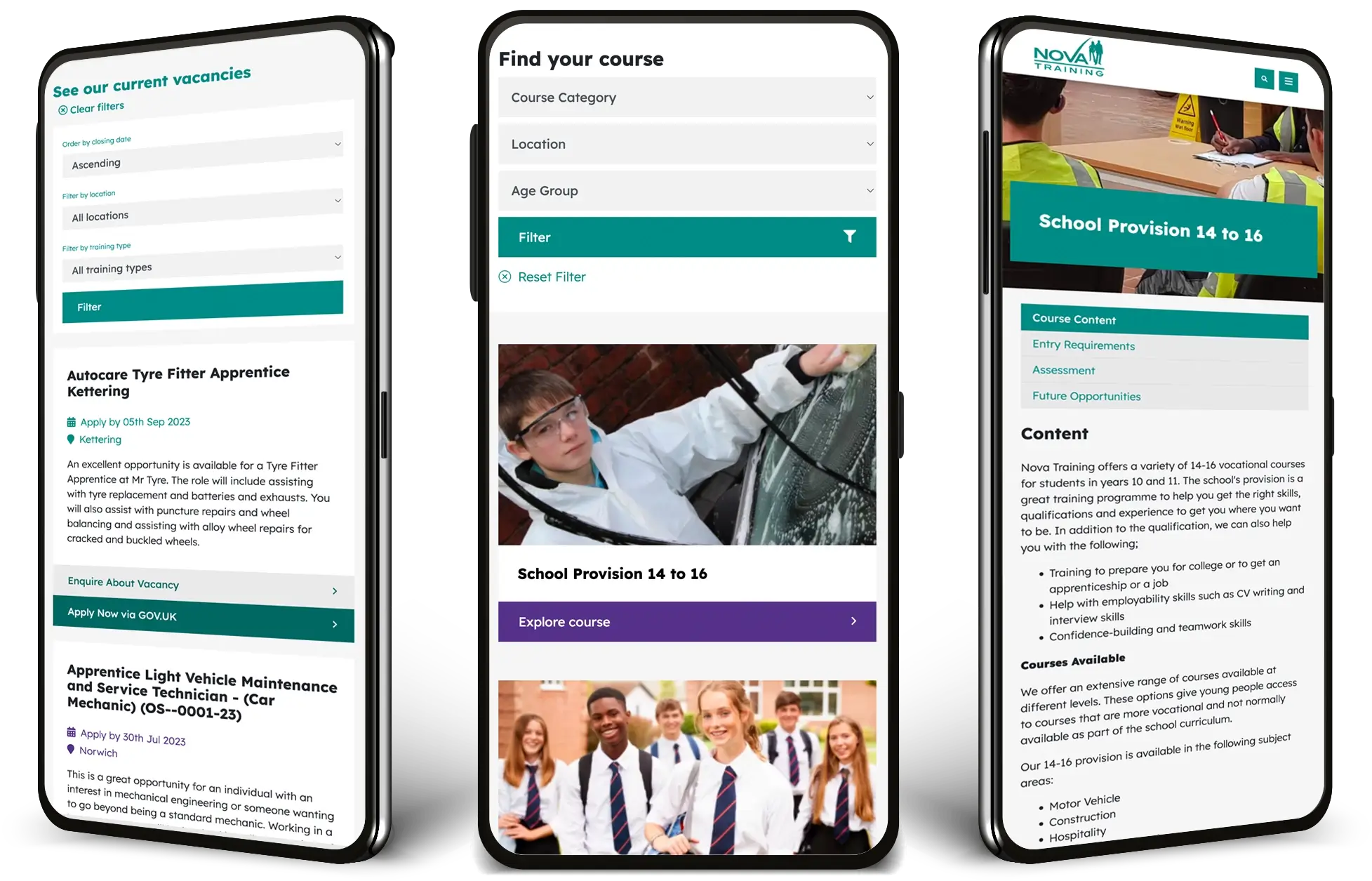 The Brief
Nova needed a user-friendly, modern website to meet its objectives of attracting and engaging its target demographic, that also offered flexibility within the CMS to accommodate ongoing changes that could easily be managed in house.
Our Approach
From the initial planning stages through to the final implementation, the partnership between our creative and digital team and the internal stakeholders at Nova Training thrived on consistent and open communication and a deep understanding of their future vision and ambitions.
Research and Strategy
Prior to embarking on the website development process, we conducted extensive research into Nova Training's target audience and demographic, delving deep into their preferences to inform the customer journey.
This comprehensive understanding enabled us to strategically craft a website that would captivate and resonate with their audience, ensuring maximum engagement and drive conversions.
UX Website Design & Build
CRM Integration
Research and Strategy
Secure Hosting
User-Centric Website Design
An exceptional website design was crafted that not only captured their unique brand identity but also showcased their commitment to empowering young individuals through innovative training programmes. The focus for this website was to ensure accessibility, providing a smooth and effortless user experience that made training easily accessible.
Eventbrite Integration
Seamlessly integrating Eventbrite revolutionised the website's event management capabilities, offering a streamlined experience for users that has allowed for an efficient process of event registrations.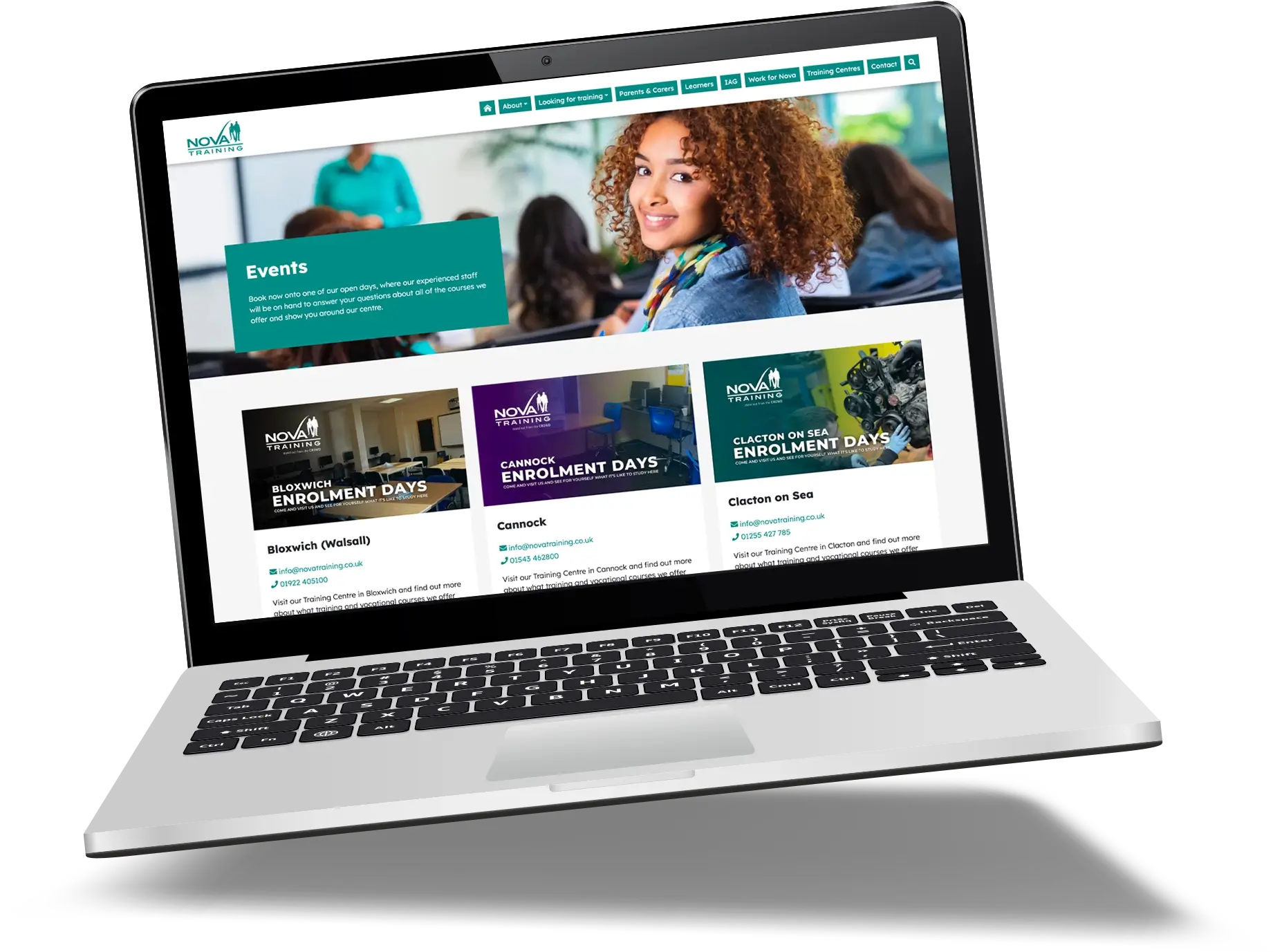 The Result
The end product showcased an impressive user centric website featuring a cutting-edge design that embodies Nova Training's brand identity. This website not only captivated the attention of its target audience but also delivered a seamless user experience, streamlining course exploration for ambitious learners.
---
Using UX and UI design, we can enhance your customer journey, encourage conversions, increase engagement, and help your business achieve its goals.
Take a look at our recent work with Applause IT, Yale, Amtec, and Ducati.
Like what you see?
See more by signing up to our mailing list.
With over two decades of experience in the industry, we've picked up a thing or two. So, if you want to stay ahead in the digital landscape, enhance your creativity, and learn our favourite tips and tricks to unlock your business' full potential, you've come to the right place.