What is email marketing?
Email marketing is a powerhouse in the world of digital marketing, offering a fast, cost-effective, and highly profitable strategy for building a relationship with your audience.
Email marketing enables businesses like yours to establish a consistent and engaging connection with your customers, providing a direct and personalised channel to deliver valuable content, promotions, and updates.
Unlocking the power of email marketing
Recognising the significance of email marketing's potential to advance your business, our email marketing agency channels its efforts towards meticulous research and strategic planning.
Drawing from an in-depth comprehension of the local market, audience behaviour, and industry trends, precisely crafted email marketing campaigns are designed to amplify conversion and create a lasting relationship with your growing audience.
Get started
What are the benefits of email marketing?
Unlock the power of direct communication and customer engagement with exceptional email marketing services.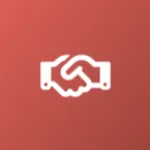 Direct and personal communication
Email allows you to directly reach your target audience's inbox, delivering personalised and tailored messages.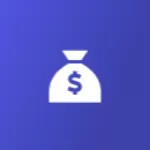 Cost-effective
Eliminates expenses associated with print materials, postage, and advertising space, making it an affordable option for businesses of all sizes.
Engagement and conversions
Email marketing allows for interactive and engaging content formats, such as videos, images, and call-to-action buttons.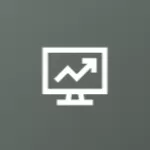 Measurable results and analytics
Email marketing provides valuable insights through comprehensive analytics. You can track metrics like open rates, click-through rates, conversion rates, and more.
Easy sharing and forwarding
Emails make it effortless for recipients to share your content with others.
Key considerations for your strategy
As an email marketing agency, our approach involves a comprehensive assessment of your audience, identifying potential new leads and unexplored demographics.
When creating an email marketing strategy, it is important to:
Define your target audience
Set achievable goals
Identify your campaign type
Collect quantifiable results
Create relevant content
Implement segmentation techniques
Optimise frequency and timing
Continuously refine your strategy
Creating an email marketing strategy
There are many elements to consider when creating an effective email marketing strategy, they include:
Defining your target audience
Understanding your target audience is a fundamental element in crafting an effective email marketing strategy.
As an email marketing agency, we will gain insights into the customer lifecycle to create a well-defined communication workflow.
Segmentation
Segmentation involves dividing your email subscribers into smaller, targeted groups based on specific criteria.
This powerful personalisation tactic will enable our email marketing agency to deliver highly relevant email marketing content to each segment, considering factors such as geographic location, interests, purchase history, and more.
Collecting quantifiable results
Collecting quantifiable results enables you to tangibly measure the impact and effectiveness of your campaigns. By analysing metrics such as open rates, click-through rates, conversion rates, and engagement levels, you gain valuable insights into what resonates with your audience.
Our email marketing agency will continually assess your results, ensuring we are consistently reaching the goals you set out.
Testing & optimisation
Gaining a comprehensive understanding of the customer lifecycle is essential for creating a well-defined communication workflow. Campaigns are refined and elevated through the integration of content personalisation and the execution of A/B testing, optimising outcomes to their fullest potential.
Dedicated to achieving optimal outcomes, our email marketing agency will consistently test and refine your emails and strategy, leaving no stone unturned.
What our email marketing agency offers
Our email marketing agency is dedicated to helping you achieve your business goals and drive results through strategic and effective email campaigns. Every aspect of your email marketing campaign is meticulously optimised to engage your audience and inspire desired actions.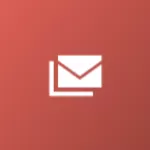 Implementing a tailored email marketing strategy to improve your relationship with your growing audience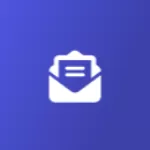 Staying up to date with current email marketing trends ensures that your campaigns continue to work effectively and resonate with your audience.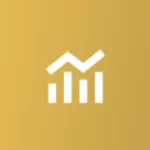 Delivering consistent insights through comprehensive reports fosters a data-driven approach, sustaining the momentum of your email marketing initiatives.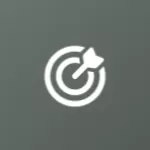 Combining creative strategies and innovative execution will make your brand stand out in email marketing.
What to expect from our email marketing agency
By leveraging advanced segmentation and personalisation techniques, we deliver highly targeted messages that resonate with individual recipients, resulting in increased open rates and click-through rates.
If you're ready to find out more about how our email marketing agency can take your business to the next level, please contact our creative and digital brand agency at 0121 236 1060 or via hello@clevercherry.com.
Find out more about our creative and digital team or our other digital marketing services including SEO, social media marketing, CRO, PPC, content marketing, and PR.
Interested in our other services? We have a range of brand and creative services including brand agency services, production agency services, rebranding services, online and offline design, animation, and exhibitions and interiors. Our web design agency Birmingham also offers UX and UI design services, front-end web development, security and maintenance services, multi-tenancy applications, web-based applications, SaaS, and hosting services.