What is social media marketing?
Social media marketing revolves around leveraging social media platforms to establish meaningful connections with your target audience, amplifying brand visibility, boosting sales, and propelling website traffic.
This approach encompasses a range of techniques, including creating compelling content, actively engaging with your followers, setting up targeted advertisements, working with relevant influencers, and analysing success to adjust and adapt accordingly.
Understanding the power behind social media
76% of customers buy products seen in social media posts. By capitalising on the power of social, businesses like yours can unlock immense growth potential, create a strong online presence, and ultimately drive sales and enquiries.
Our social media agency (conveniently based in Birmingham) creates comprehensive strategies that span multiple channels, ensuring maximum reach and impact for your brand. Start reaching your audience on social media today.
Get started
What are the benefits of social media marketing?
An effective strategy from our social media agency will transform your business potential with enhanced brand awareness, targeted audience engagement, increased lead generation, cost-effective advertising, and access to niche markets.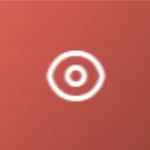 Brand Awareness
Improve your business's online visibility and reach a wider audience, significantly expanding your brand's recognition and attracting new customers.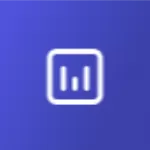 Audience engagement
Engage directly with your target audience by crafting compelling content and interacting with your followers to foster brand loyalty and create an online community.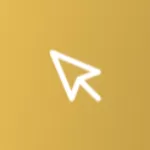 Website traffic and lead generation
Generate valuable leads by incorporating links to your website and using compelling calls-to-action to entice users to visit your site and convert.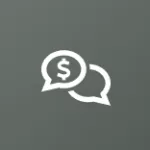 Cost-effective advertising
With careful planning and targeting, you can reach a large audience at a fraction of the cost in comparison to traditional advertising methods, maximising your return on investment.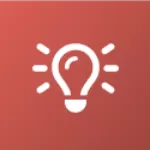 Customer insights
Social media provides an avenue for customers to give feedback, share their experiences, and express their opinions. This offers valuable insights into customer preferences to refine wider marketing strategies and improve your products or services.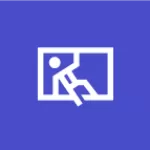 Access to niche markets
Tap into specific niche markets that align with your target audience by collaborating with influencers who have a dedicated following in your niche.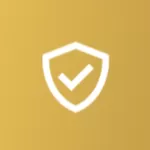 Trust and credibility
Followers, engagement, and influencer campaigns act as social proof, building trust and credibility for your brand.
Start with a social media audit
Our social media agency will review your current social media platforms, pinpointing content and campaigns that perform successfully, and research competitor profiles to highlight missed opportunities to enhance your social performance.
The audit will cover:
Profile optimisation
Audience analysis
Content strategy
Engagement and interaction
Follower growth
Competitor analysis
Advertising performance
Metrics and analytics
Receive your social media audit
What does social media marketing include?
Influencer social posts, organic social posts, and paid social posts are three distinct strategies within social media marketing, each with its own characteristics and benefits.
Organic social media posts
Refers to the content shared on your social media platforms without any direct monetary promotion. They are usually shared on your business profile, allowing you to build authentic relationships, showcase your brand personality, encourage user engagement, and nurture customer loyalty.
Unlike paid social ads, organic social posts rely on the quality of the content and the engagement it generates to reach and resonate with the target audience.
Paid social media adverts
Refers to advertisements that are displayed on social media platforms, for which you would pay a fee to promote.
A powerful way to reach your target audience based on demographic information, interests, behaviour, and location, ads can be set up on most social media platforms, including Facebook, Instagram, Twitter, LinkedIn, and TikTok.
Influencer marketing
Typically involve collaborations or partnerships between your brand and influencers, where the influencer promotes or endorses a product, service, or brand to their followers.
This approach leverages the trust and credibility that influencers have established with their audience, allowing you to tap into their influence to reach and engage with a targeted demographic.
How to approach social media marketing
Combining organic, paid, and influencer marketing strategies will lead to a well-rounded approach that effectively connects with your target audience, builds brand awareness, and drives desired actions.
While influencer social posts leverage personal influence, organic social posts focus on authentic engagement, and paid social posts offer precise targeting and measurable outcomes.
As a leading social media agency, we are dedicated to employing diverse and effective strategies to maximise the potential of your social channels and drive your business towards its wider goals.
Key considerations for social media strategy development
When getting started with social media marketing, you should identify the platforms where your target audience is most active, analyse your competitors' social media presence and engagement, and utilise metrics and data to gain insights into your social media performance.
What our social media agency offers
Each business is different, so understanding your unique selling points, current platforms, approach, and competitors is integral in ensuring overall success.
Our social media provides a truly customised strategy for each of our clients, and our processes may vary on a case-by-case basis. However, our general approach includes: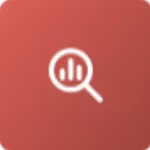 Performing a thorough examination of your existing social media platforms and their current performance in comparison to your key competitors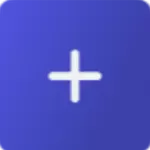 Creating and sharing valuable, relevant, and engaging content to attract and retain your target audience.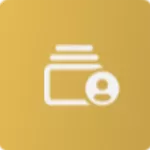 Collaborating with influential individuals in your industry to promote your brand, products, or services to their followers.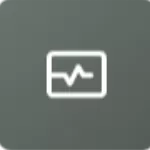 Monitoring and analysing social media conversations and mentions related to your brand, industry, and competitors, to gain insights and respond effectively.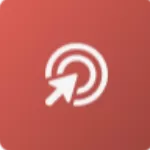 Actively engaging with your audience through comments, messages, and social media groups to foster relationships and build brand loyalty.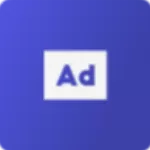 Utilising paid social media ads to reach a wider audience, increase brand visibility, and drive targeted traffic to your website.

Providing detailed monthly reports that encompass information on key metrics such as reach and impressions, engagement, click-through rates, and conversions, to highlight learnings and ensure a data-driven approach.
Customising your social media strategies according to your unique business goals, target audience, and industry dynamics is crucial for success. By adopting a flexible and adaptive approach, you can effectively adapt your social media efforts to meet evolving market trends and consumer preferences.
What to expect from our social media agency
Delivering exceptional results aligned with unique objectives, our social media agency will help you to reach your goals while enhancing visibility, engagement, and sales.
If you're ready to start your social media marketing journey, contact our social media marketing specialists at 0121 236 1060 or via hello@clevercherry.com.
Find out more about our creative and digital team or our other digital marketing services including SEO, CRO, PPC, content marketing, email marketing, and PR.
Interested in our other services? We have a range of brand and creative services including brand agency services, production agency services, rebranding services, online and offline design, animation, and exhibitions and interiors. Our web design agency Birmingham also offers UX and UI design services, front-end web development, security and maintenance services, multi-tenancy applications, web-based applications, SaaS, and hosting services.